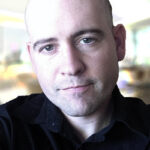 Justyn Hornor – MMA Freak
Owner ~ CEO
Justyn was born and raised in the NW Arkansas region of the Ozarks as the oldest of three siblings. After a career in the music industry, he joined the U.S. Army and currently serves in the Arkansas Army National Guard providing personal security detail for the chaplaincy. He has a degree in Business Management and is the owner of Creative Content Experts.
jphornor@gmail.com | @jphornor | Google+

Gabe Keith – MMA Freak
MMA Analyst ~ Senior Editor
Gabe grew up in St. Paul Minnesota as the oldest of six brothers and one sister. After graduating from high school he joined the Marine Corps Infantry and served three combat tours in Iraq. After leaving the Marines, Gabe completed a Bachelors of Science in Public Safety with a specialization in Criminal Justice. He has a passion for journalism and MMA.
Email: info.mmafreak@gmail.com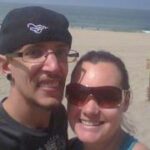 Ben McPhee – MMA Freak
Host of MMA Freak Live ~ Sr. Writer
Ben McPhee was born and raised in Prescott Valley Arizona as the oldest of two kids. He has been writing for over 10 years beginning with poetry and progressing all the way to screenwriting with two screenplays copyrighted. Lover of movies and mma. He helps run a mma fantasy site and delivers great up to the date mma news and articles.
Email: youngscreenwriter@yahoo.com

Joe Luna – MMA Freak
MMA Freak Marketing Manager ~ Staff Writer
From Brooklyn New York, Joe Luna is a former US Navy Data Systems Technician and is currently the marketing executive for MMA Freak.  While new to MMA as a sport, Joe is a long time sports fan that has really become involved with MMA-Freak. Joe really brings a "new-comers" perspective to the site and his guest writings are welcome chance of pace.
Twitter: @bugs_luna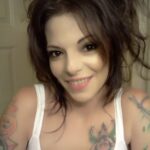 Kitten – MMA Freak
Host of Kitten's Corner
Outside Ellsworth, Maine sits a small coastal town w/no name, only a number. Behind an old wood stove, a litter of 9 is born. One is special, meant to be different. It's rumored that her father is Rambo (yeah, that one, First Blood years). There, she was raised by a secret band (literally) of Rednecks & Hippies that taught her many things in life, such as cooking. W/many loves such as music, animals & violence, it only made sense that at the first sight of a tooth flying over the Octagon, Kitten would make this her new addiction. Kitten has watched thousands of MMA fights. Pride?! Yes Plz!! UFC?! Definitely!! WEC?! Obviously!! Bloody Elbows?! I'll take two!! Present day Kitten still gets up at 5am to feed the camp & attack twitter nation! Oh and btw, this cohosting gig beats stick fighting for dinner!!!!
Twitter: @kittenofchaos76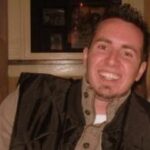 Tiger Taylor – MMA Freak
Host of 'Fighter Q&A w/Tiger' ~ Staff Writer
Tiger is from Tahlequah, Oklahoma, and has worked in the casino industry for nearly 10 years, but MMA is his true passion.He is married with two toddlers, so when he's not working or spending time with his family, he's watching/writing about mixed martial arts.
Email: mmadocket@gmail.com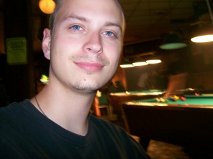 Travis Macklem – MMA Freak
MMA Analyst ~ Guest Writer
I've been a fan of MMA for a few years now, I follow all that I can and have a working knowledge of mixed martial arts and the fighters surrounding it. I have recently taken an interest into writing and I hope to become an MMA writer full time one day.
Email: tmacklem@yahoo.com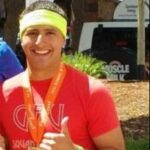 Gabe Cortez – MMA Freak
MMA Analyst ~ Guest Writer
I am an avid MMA fan and an aspiring journalist in the sport. I am always free to talk or debate MMA related topics with whoever thinks they can hang. I graduated from George Fox University with a degree in Business Management and as of now, I work selling food in the Pacific Northwest for Pacific Seafood. Let me reiterate though, my real passion is watching, talking, and writing about MMA.
Email: gabe.r.cortez@gmail.com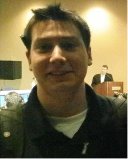 Jim Gramm – MMA Freak
MMA Analyst ~ Guest Writer
I am from Westland, MI a suburb of Detroit. Started covering MMA for student radio in 2007 while in college at Bowling Green State University. Graduated from BGSU in 2011 with a BS in Education. Besides writing MMA, I host the Beyond the Cage podcast and work in sports radio for 1065 the Ticket in Toledo, Ohio. On Twitter @jimgramm & Like Beyond the Cage on Facebook (facebook.com/beyondthecagepodcast).
Email: jgramm1989@gmail.com
For general inquiries:
Email: info.mmafreak@gmail.com
Phone: 479-966-9369
Facebook: MMA Freakout Fanpage
Twitter: @mmafreakout
We always appreciate guest writers, so if you're interested in writing for the Freak, contact us at the email provided above
* Disclaimer: This website contains articles written by guest writers who are not staff employees, or otherwise affiliated with MMA-freak.com. Opinions expressed in these articles are those of the guest writer alone and do not represent the opinion of MMA-freak.com. MMA-freak.com disclaims any and all liability resulting from reliance upon the contents of these articles, such as illegalities, including acts of plagerism. Any plagerized material will immediately be rejected upon discovery. Please report any acts of plagerism to mma-freak.com, in the event it has gone undetected and we will immediately remove the material.